Browse our collection of videos to watch product demos, tutorials, support walkthrough guides, and much more!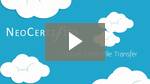 How NeoCertified Works (General Overview)
Check out our quick overview of how NeoCertified works from any browser, Outlook, or mobile device, and the many different products that can help ensure your digital safety.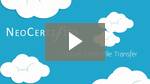 Healthcare (Overview)
Sending ePHI securely is a must, learn how NeoCertified can help your business maintain HIPAA compliance.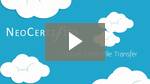 Secure Portal (Overview)
Sending a secure email is easy with NeoCertified, learn how to access our secure portal and send start sending secure emails from any web browser.
The Recipient Experience
See how easy it is for your recipients to read and respond securely to your secure emails. It's a free and simple process!
Still have some questions?